News Archive
2023

June

May

April

February

January

2022

October

September

June

May

April

March

February

January

2021

2020

2019

September

July

March

February

January

2018

2017

June

May

April

March

February

January

2016

November

October

September

August
Return to News
DryCore Cycling Jacket
Thursday, 15th September 2016
The Impsport DryCore Cycling Jacket is fully waterproof and breathable for maximum comfort and protection from the elements – making it a cycling essential for this winter.
Many jackets have a single layer of waterproof fabric, causing moisture to be trapped within and making your journey clammy and uncomfortable. The Impsport DryCore Jacket has a dual-layer mesh lining system and venting to ensure moisture from the skin is wicked away quickly. The outer 10,000gsm2 DryCore fabric is extremely breathable, allowing quicker transference of moisture whilst protecting you from both wind-chill and rain.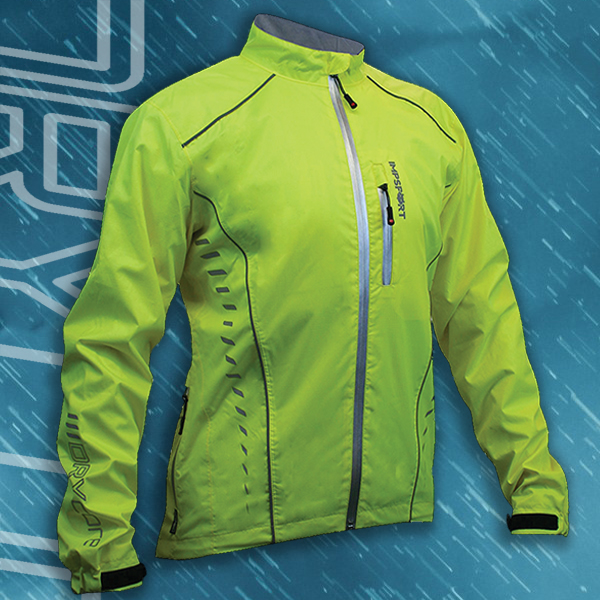 Taped seams, cuff tabs and fleece-lined collar all reduce water ingress and improve the comfort and fit of the jacket, and the Impsport DryCore Jacket has been especially designed with cyclists in mind so it has a longer fit at the back to keep the rain and cold from your body.
There is plenty of storage with generous rear-facing zipped pockets, and a smaller front pocket, all of which are protected by water-resistant zips with handy pullers, so you don't need to take your gloves off to access your items.
Available now from Impsport, in a range of men's and ladies sizes.