News Archive
2023

June

May

April

February

January

2022

October

September

June

May

April

March

February

January

2021

2020

2019

September

July

March

February

January

2018

2017

June

May

April

March

February

January

2016

November

October

September

August
Return to News
Simon George Outlaw X 2019 Elite Mens Winner
Monday, 30th September 2019
The new Outlaw X course at Thoresby Park featured 1100+ athletes mark Outlaw's ten-year anniversary in North Nottinghamshire. Our very own Lincoln based Simon George won the elite men's race, setting a new course record in the process. Simon had only just returned to training after a serious bike crash and came very close to winning the Outlaw Half Nottingham in 2016 but was agonisingly overtaken in the final metres of the run.
He said: "I crashed in June last year, which ended my season and most of this one. When I found out Iain (Hamilton, Race Director) was putting on a race in September, I thought that would give me perfect motivation to come back. I was only able to start training in March."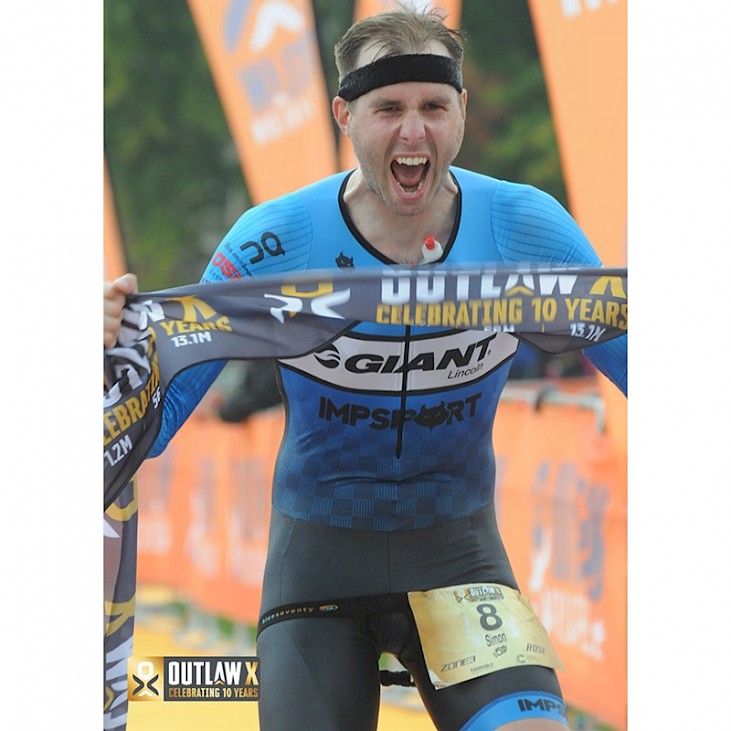 Impsport provided Simon with the latest in triathlon suit technology for the race: the Impsport T2 Sleeved Tri-Suit. Officially released in the 3rd quarter of 2019 the new T2 Tri-Suit has been designed in conjunction with Sally Cowan Ltd, a garment Prototyping Company specialising in Elite Sportswear. The Impsport T2 Sleeved Tri-Suit features a technical fit and utilises specialist fabrics in key areas for maximum aerodynamic and speed gain. Contact us for more information and pre-release availability.
Results – Outlaw X (1.2 mile swim, 56 mile bike, 13.1 mile run)
Sunday 22nd September 2019
Elite Men
Simon George, Lincoln Tri Club, 4:08:34 (Course Record)
Djalil Baiou, 4:12:09
Richard Bull, The Clapham Chasers, 4:15:44
Elite Women
Beth Wilmot, Tri-Money.com, 4:53:18
Charlotte Smith, Thetford AC, 5:06:35
Katie Ball, Boston Tri, 5:16:00
Full results
A huge well done and congratulations to Simon from all at Impsport.